Experience
Exploring Hiroshima
Scan with your Smartphone
QR Code Gallery at the Lobby is where you'll find our unique recommendations; from eateries to museums.
Embark on your Exploration of Hiroshima with just a quick scan on your smartphone!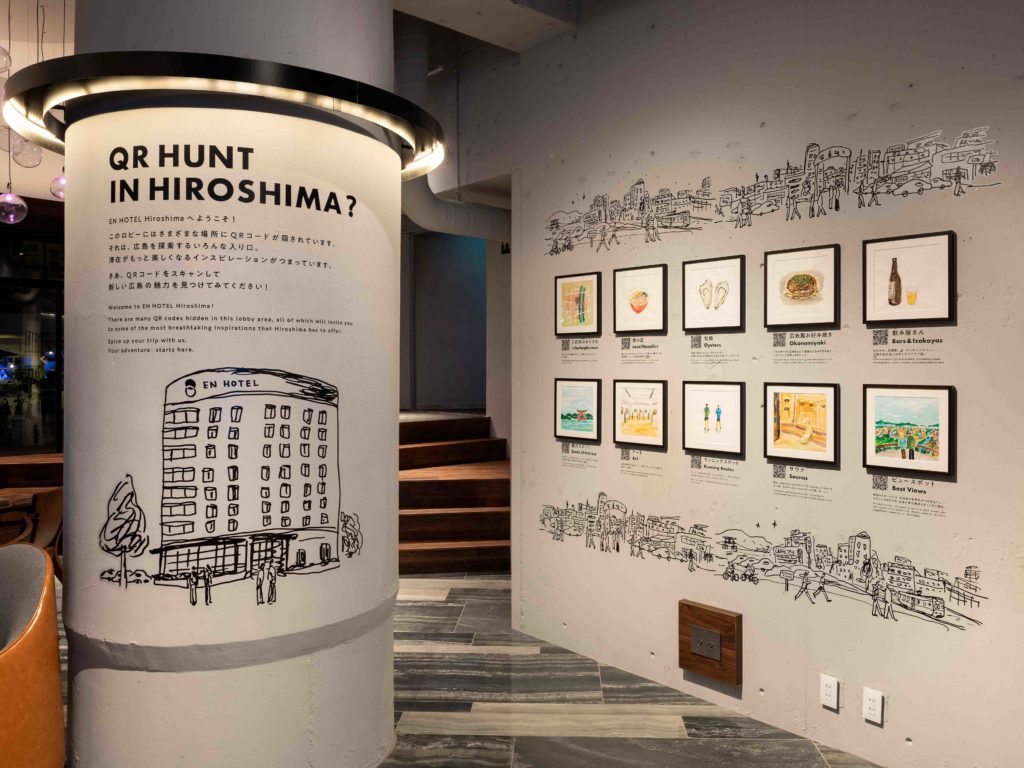 Find the hidden QR Codes!
QR Codes are hidden all over the hotel.
Look above, look down, look far and wide—sometimes where you least expect them!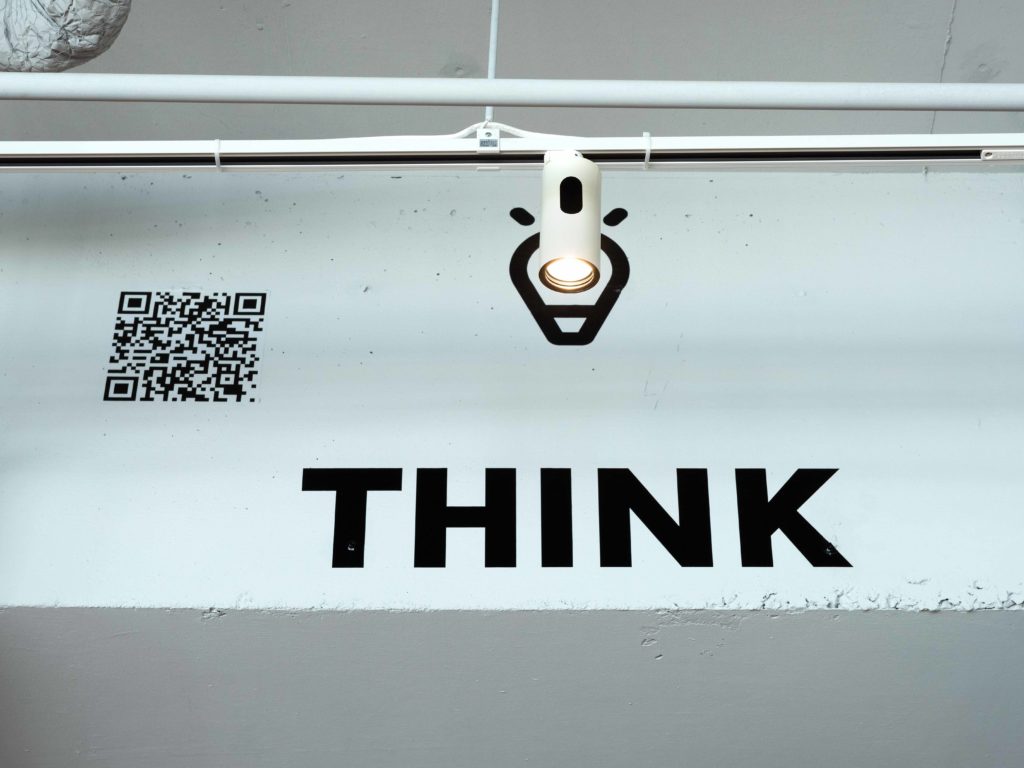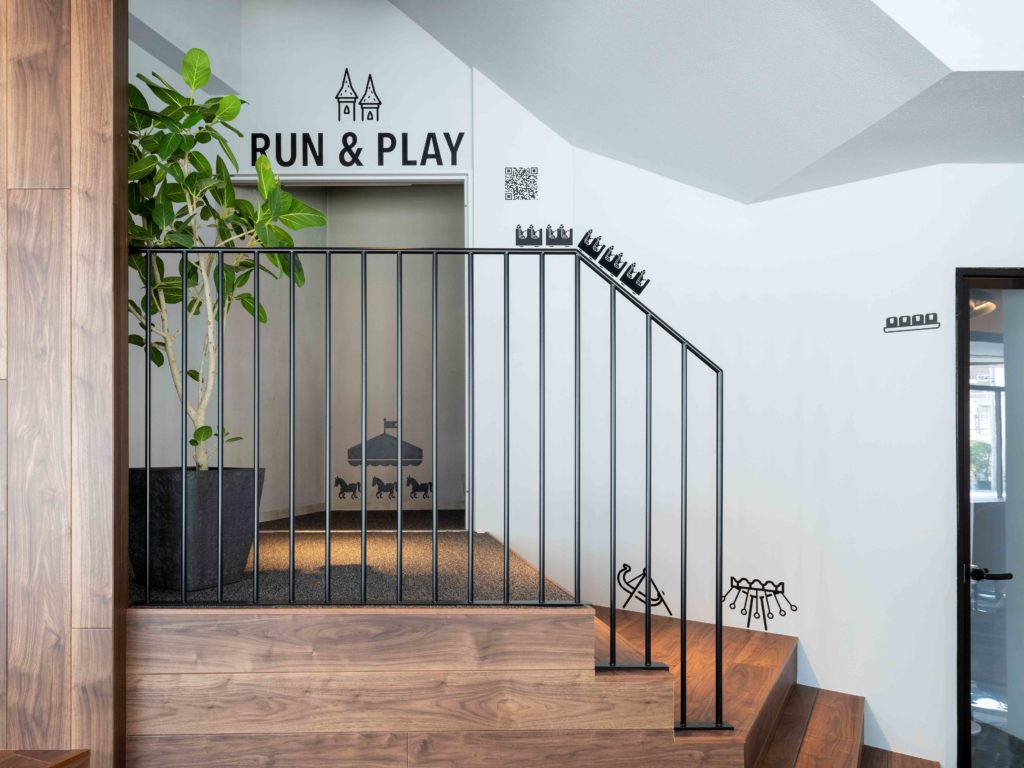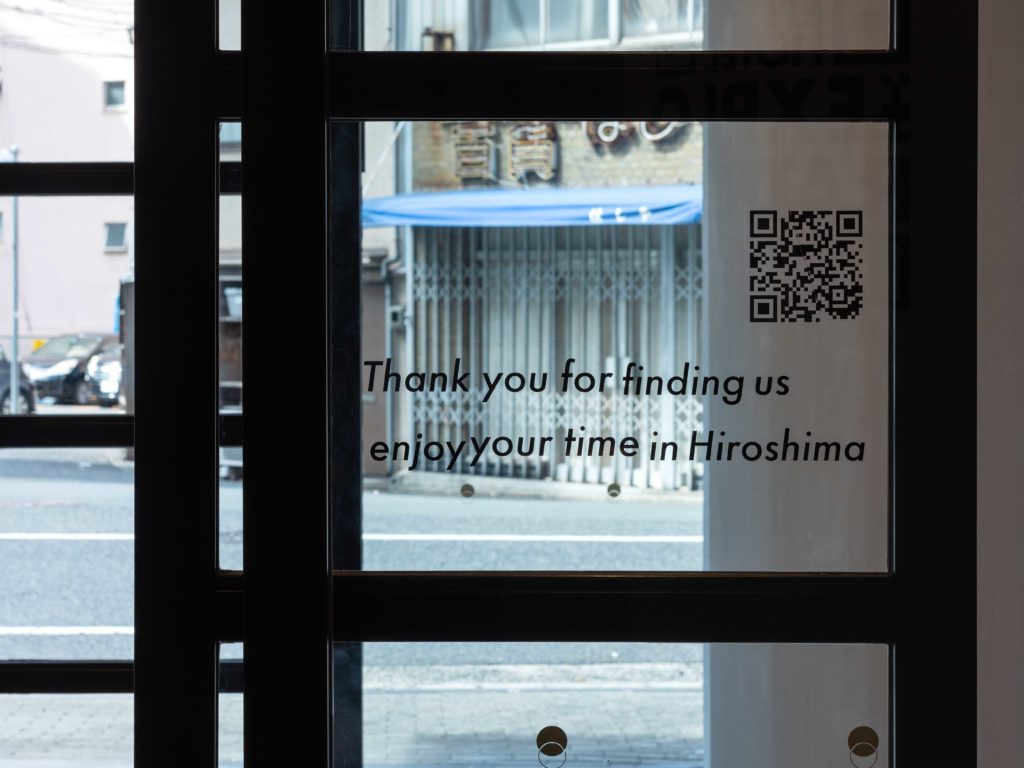 Discover attractions of Greater Hiroshima
In addition to the city of Hiroshima, info on nearby places of interest beyond the city limits—like Onomichi and Kure—can be attained from our hidden QR Codes.
Try discovering them!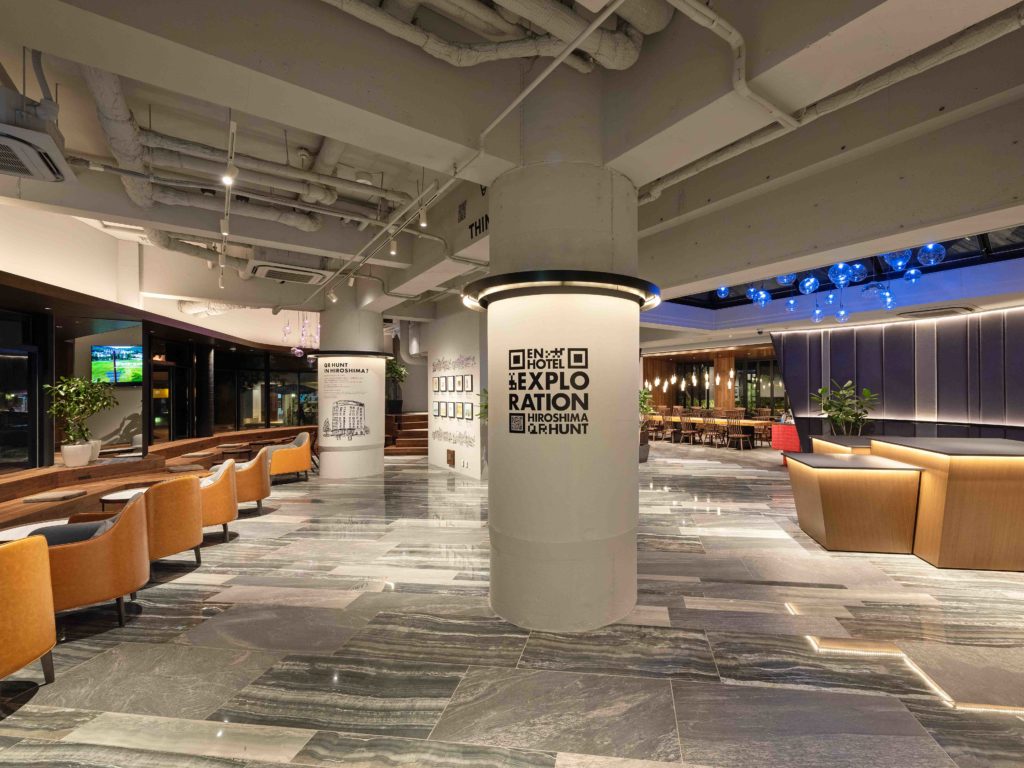 Experience
Bike to the Hotel
Bikes are perfect for getting around Hiroshima
Hiroshima is relatively flat and compact city. Between our hotel and Hiroshima Station, it's just a 10 a minute-ride. 10 to 15 minutes will take you to places like the Peace Memorial Park or Hondōri Street.
Kyobashi River in front of hotel is also a wonderfully scenic spot for cycling.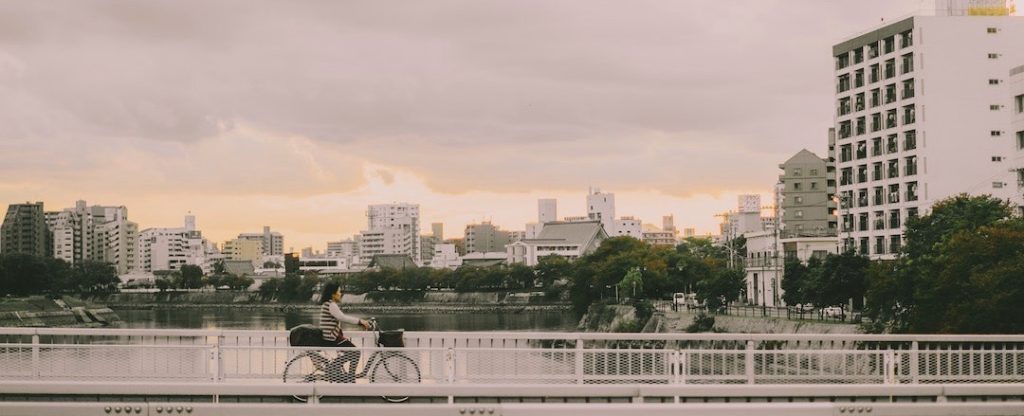 Stay with your Bicycle
We have a special room that allow you to stay with your bike.