Sustainability
What we can do to create a sustainable society.
We are committed to improving not only the natural environment,
but also the local communities and economies in which we live.
We will start with what we can do.
As a member of the island - EN RESORT Kumejima EEF Beach Hotel
Kumejima Island in Okinawa Prefecture is said to be the most beautiful island in the Ryukyu region and still retains many beautiful landscapes where rich nature and human life coexist.
EN RESORT Kumejima Ihu Beach Hotel is located right in front of Ihu Beach, selected as one of the 100 best beaches in Japan, where the blue sea and white sand shine in the sun. As a member of the island community with a population of 7,000, the hotel is involved in a variety of local activities.
Beach cleanup activities at Eef Beach and Hateno Beach
Sponsorship of local festivals and events
Accepting high school students for internships
Participation in local charity events
Development of restaurant menus based on the concept of local production for local consumption
Together with Local
―EN HOTEL
EN HOTEL is a hotel brand that connects guests with the places they visit and make them feel connected to. EN HOTEL not only boosts tourism by providing local information and encouraging guests to discover the charms of the area, but also participates in various initiatives in the local community.
A project to reuse coffee grounds (EN HOTEL Kyoto)
Donation to the Gion Festival (EN HOTEL Kyoto)
Participation in the Orizuru Regeneration Project (EN HOTEL Hiroshima)
Participation in event to promote Japanese traditional close "Yukata" (EN HOTEL Hiroshima)
Sponsorship of the Ume Festival (Court Hotel Mito)
Cleaning and snow removal around the hotel (Court Hotel Asahikawa)
Our Sustainable Development Goals
For Environment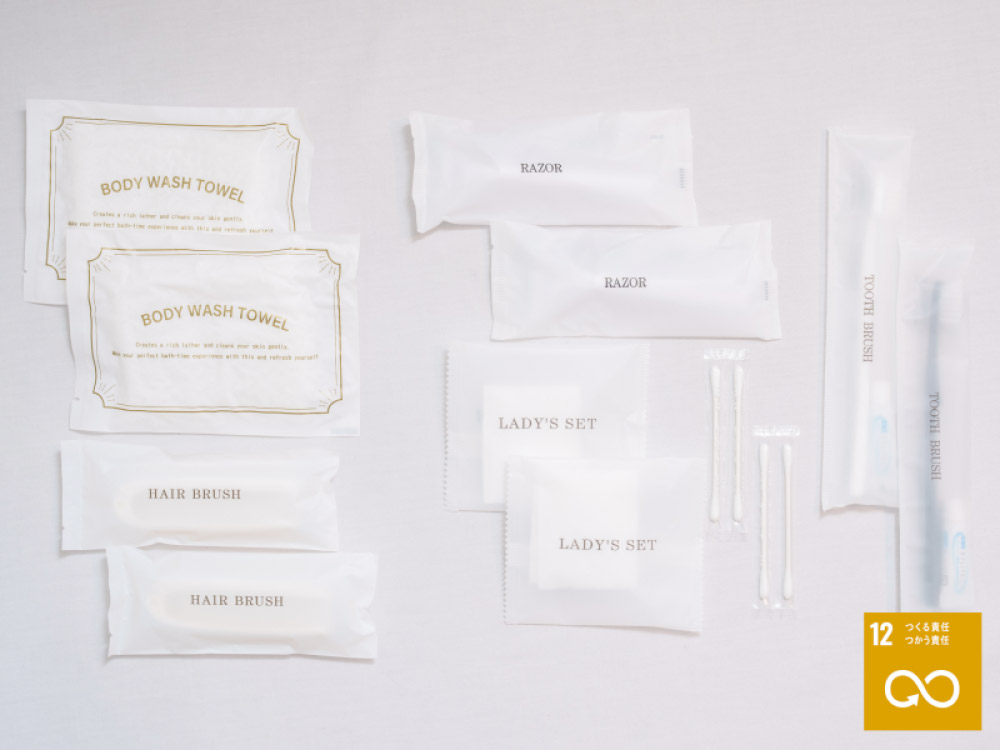 Reduce plastic waste

Some hotels have stopped providing amenities in guest rooms, replacing them with amenity bars that allow guests to bring only what they need.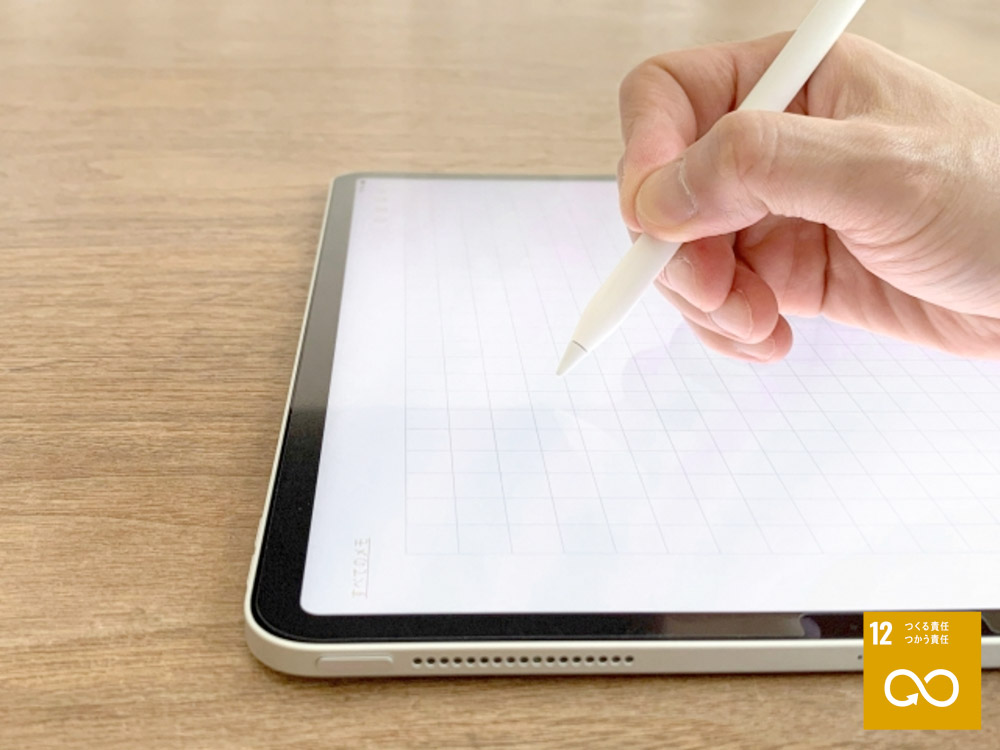 Use Less Paper

80% of our hotels have introduced paperless check-in. Check-in procedures are now completed on tablet terminals, which leads significant reduction of the amount of paper we use. The remaining hotels are planning to gradually switch to paperless check-in.

In addition, by using QR codes to view the hotel's terms and conditions and facility information online, the number of information sheets handed out at the front desk and guest room information booklets has been reduced to a minimum, eliminating unnecessary paper printing.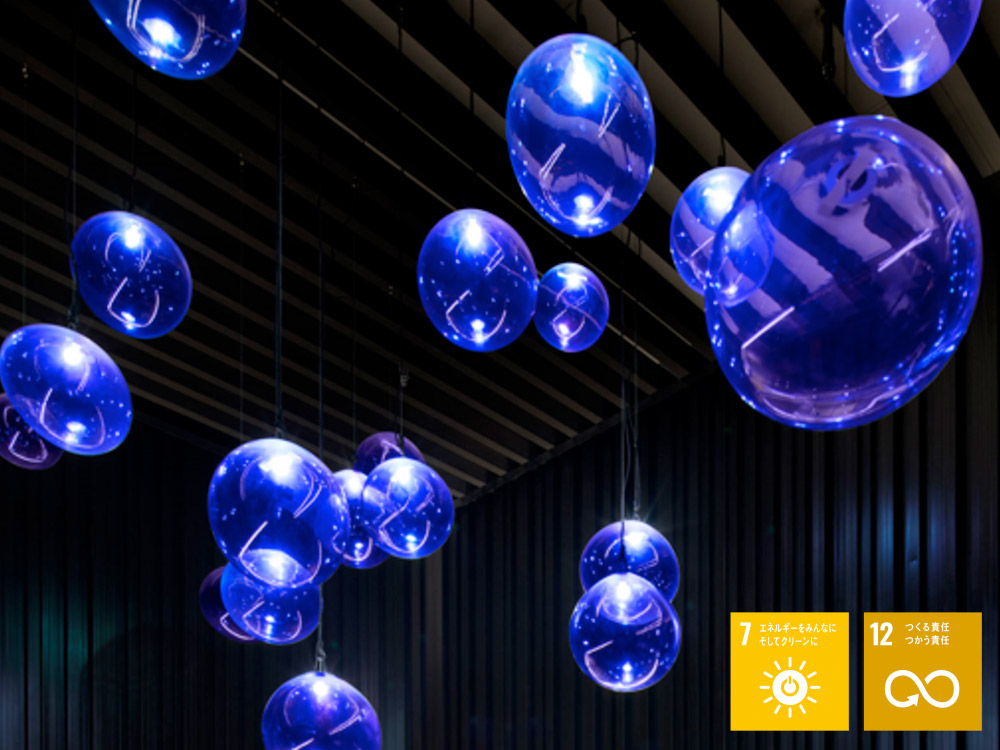 Efficient Use of Energy

In addition to conserving electricity and water, we strive to use energy efficiently through ECO cleaning, recommending no linen changes for consecutive nights, and using LED lighting.

In addition, some hotels rent bicycles from shared bike ports on the premises, contributing to low-pollution tourism.
Local production for local consumption
Savoring local delicacies is a great part of traveling.

We will provide meals using locally grown ingredients purchased from local suppliers. We have also begun initiatives to reduce food loss, such as purchasing substandard vegetables from local farmers, distributing them to each hotel within the group, and holding special food fairs.

EN RESORT Kumejima EEF Beach Hotel
EN RESORT Re'Cove Hakone
EN HOTEL Fujisawa
For Diversity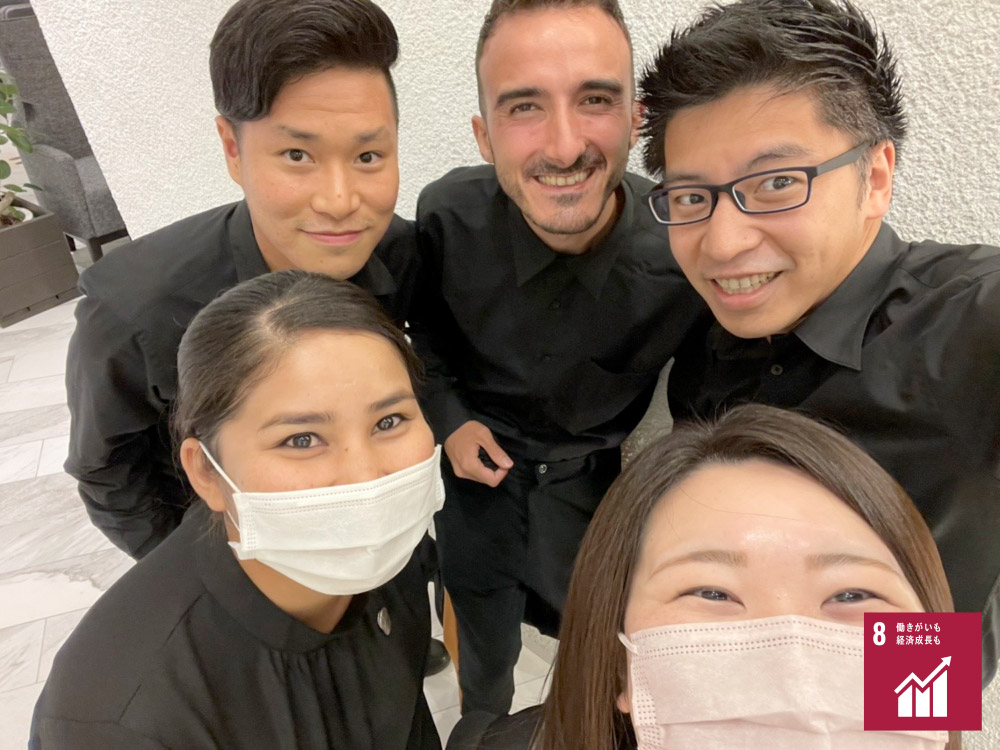 The COURT actively recruits international employees.

Our guests are people from all over the world with diverse backgrounds. We, who welcome our guests, also value each person's ideas and perspectives, regardless of nationality, as we work to create a better hotel and provide better service.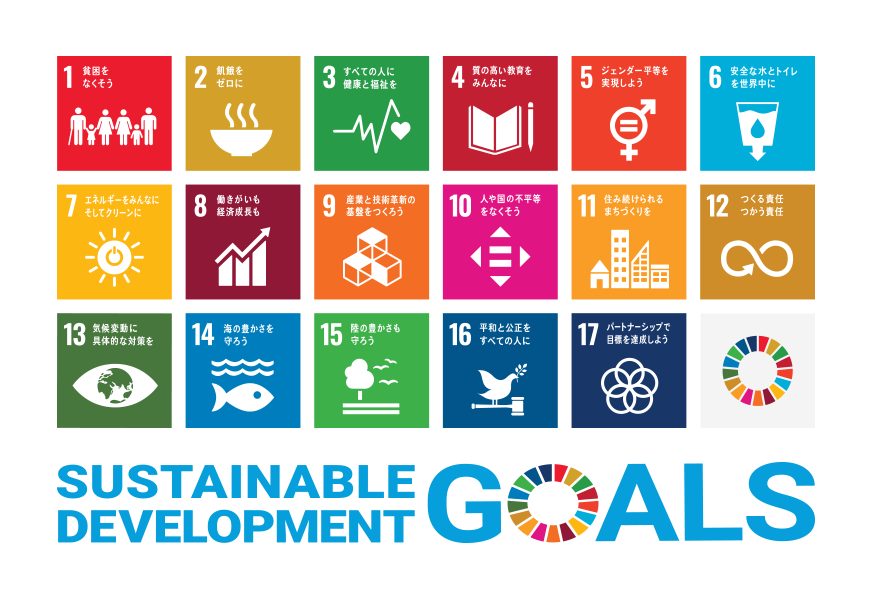 What is Sustainable Development Goals (SDGs)?

The 2030 Agenda for Sustainable Development (the 2030 Agenda) is a set of international development goals from 2016 to 2030, which was adopted by the UN Sustainable Development Summit held in September 2015 building on the success of Millennium Development Goals (MDGs).

Sustainable Development Goals" consisting of 17 goals and 169 targets in order to eradicate poverty and realize a sustainable world. The SDGs are universal goals applicable, not only to developing countries but also developed countries, and pledge "Leave no one behind." through the implementation process.