Discover, Relax, Repeat.
EN(縁)means "human connection" and "fateful ties."

As a hotel, we want to be a place where new curiosities are aroused,
Where guests are inspired to make unexpected discoveries
Through authentic local experiences.
We want to be the kind of place where our guests develop
A sense of EN (emotional bond) with their destination.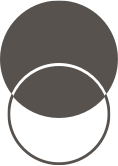 The EN HOTEL logo is inspired by Enso,
A circle drawn by hand with a single stroke.
Enso symbolizes the moment of enlightenment,
When we open up our bodily senses
To experience the world around us, just as it is.

The 2 overlapping circles represent the contrast between
Reflective and calm stillness, and the
Active and energetic state of motion.

Corporate Data
The COURT Group aspires to become a leading hospitality company in Japan!
Comany Name
The COURT Co., Ltd.
Foundation
February 22nd, 1984
Incorporated
March 3rd, 2008
Head office Location
S-Gate Akasaka Sanno 4th floor
2-5-1 Akasaka, Minato-ku,
Tokyo, 107-0052, Japan
Directors
Chairman of a board: Takuya Yamada
President: Tetsuya Hashiramoto
Director: Wang Yifei
Director: Chen Asher